On the weekend of July 19 & 20, 2003, we were honored to host a visit by Jim Cullen, WWII veteran, and former Staff Sergeant and squad leader of 2nd Squad, 1st Platoon, E Company, 3rd Armored Division - the unit we portray.

Jim flew out from his home in New Jersey to attend a reunion of the Association of 3rd Armored Division Veterans in Kent, Washington, and to attend our public display and reenactment at Fort Stevens, Oregon.

Jim spent hours patiently answering our questions, and sharing his WWII experiences with us.

Jim also donned a WWII uniform and participated in the public display battle on Sunday, July 20, 2003.

Jim's visit was a wonderful experience for all of us, and we hope he feels the same.

Below are some photos of Jim's visit.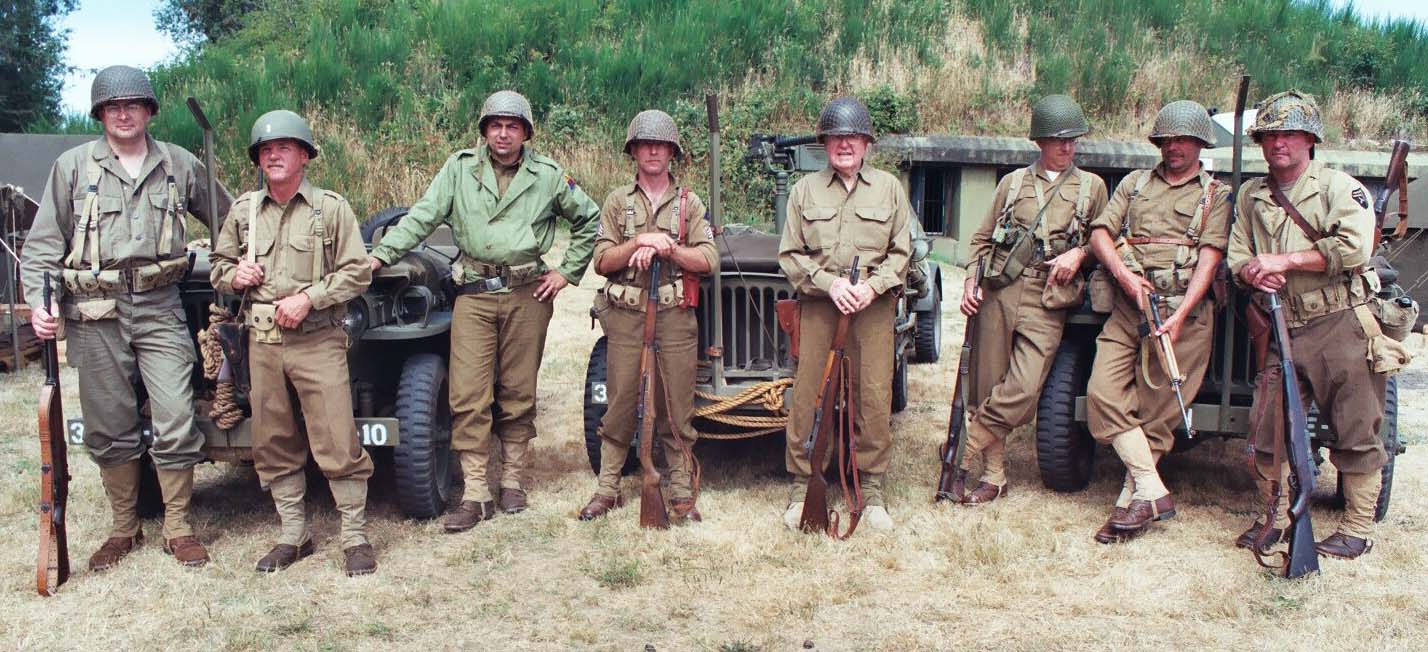 Unit Photo.  Jim Cullen fourth from right.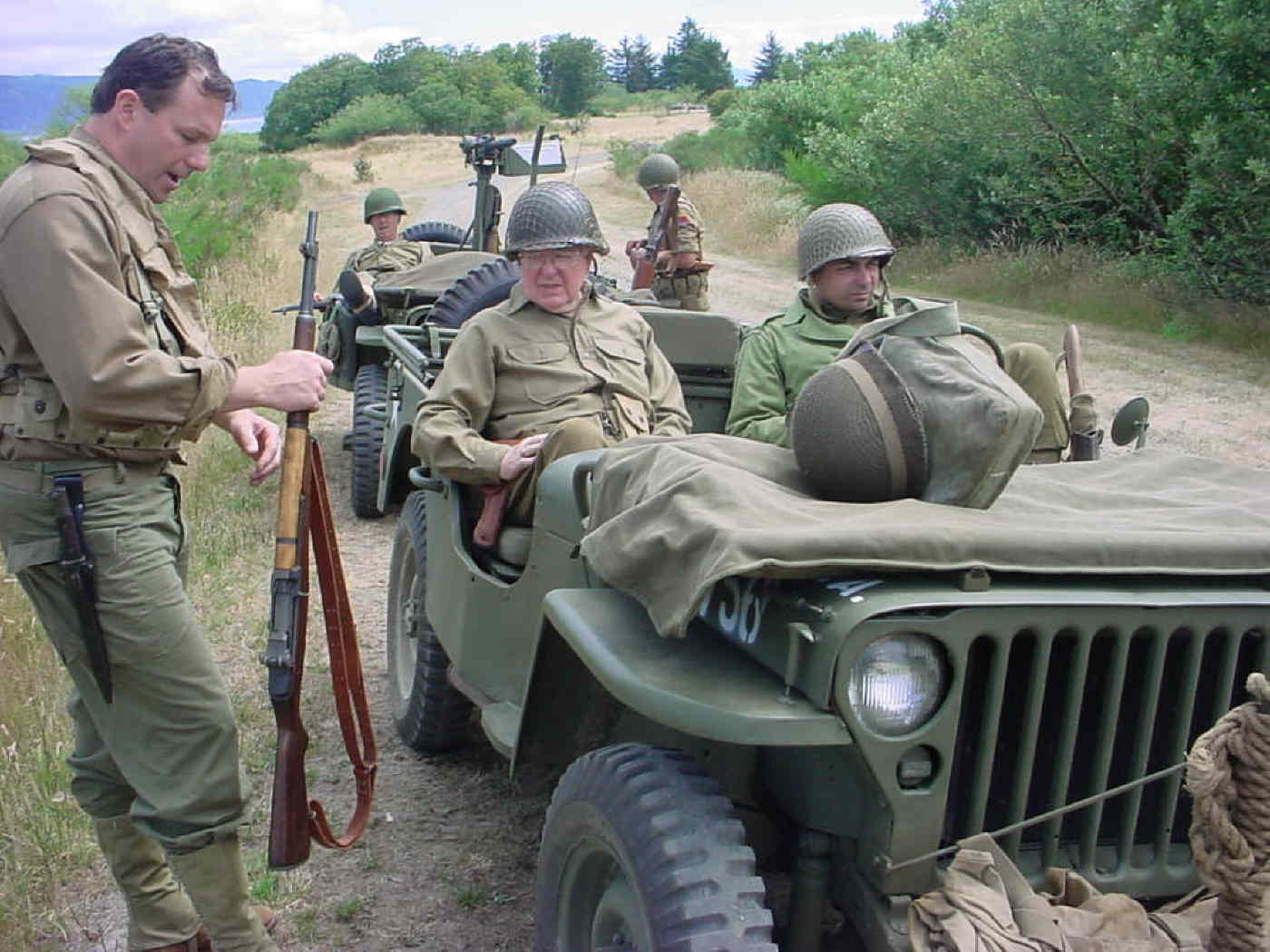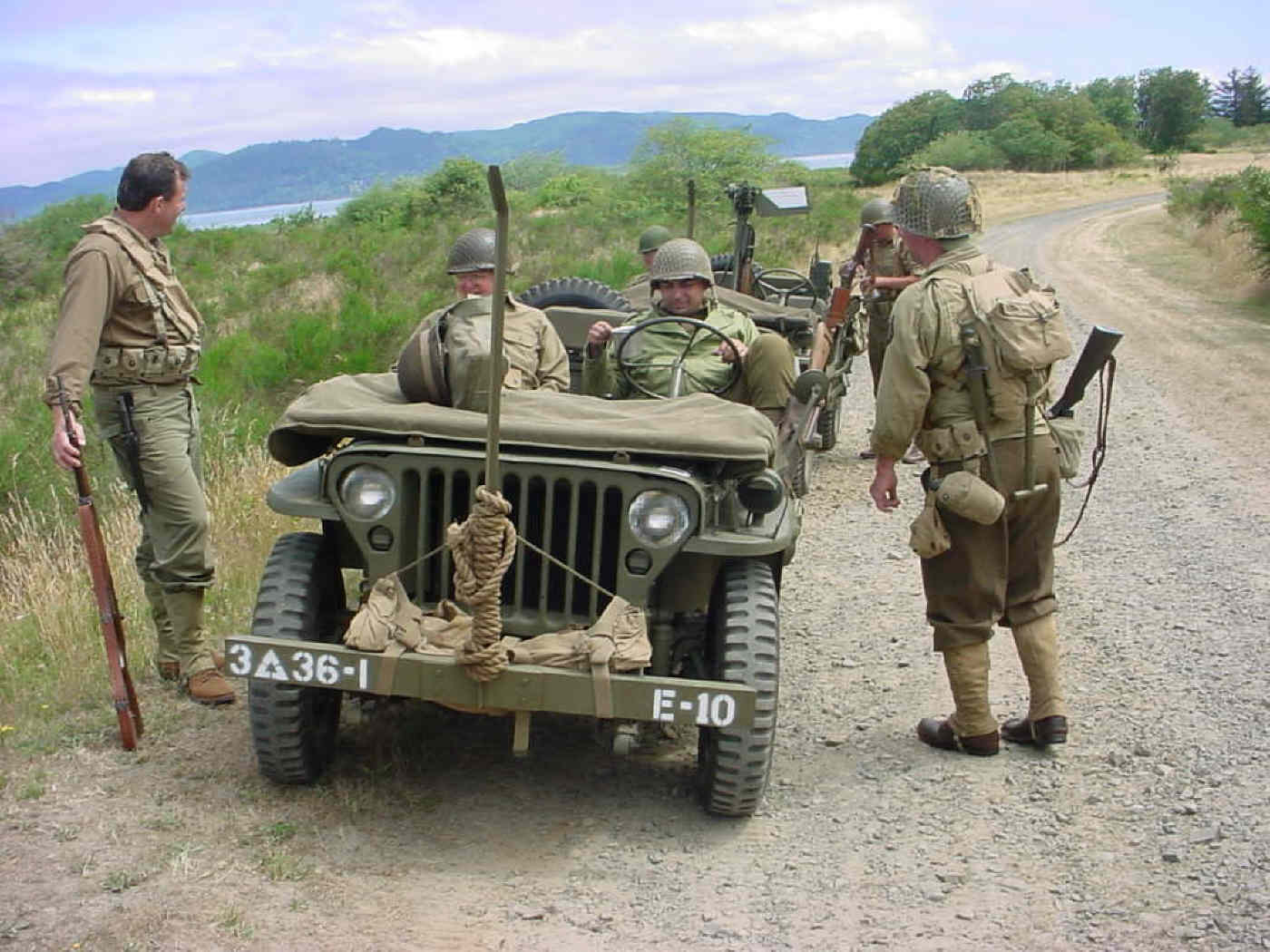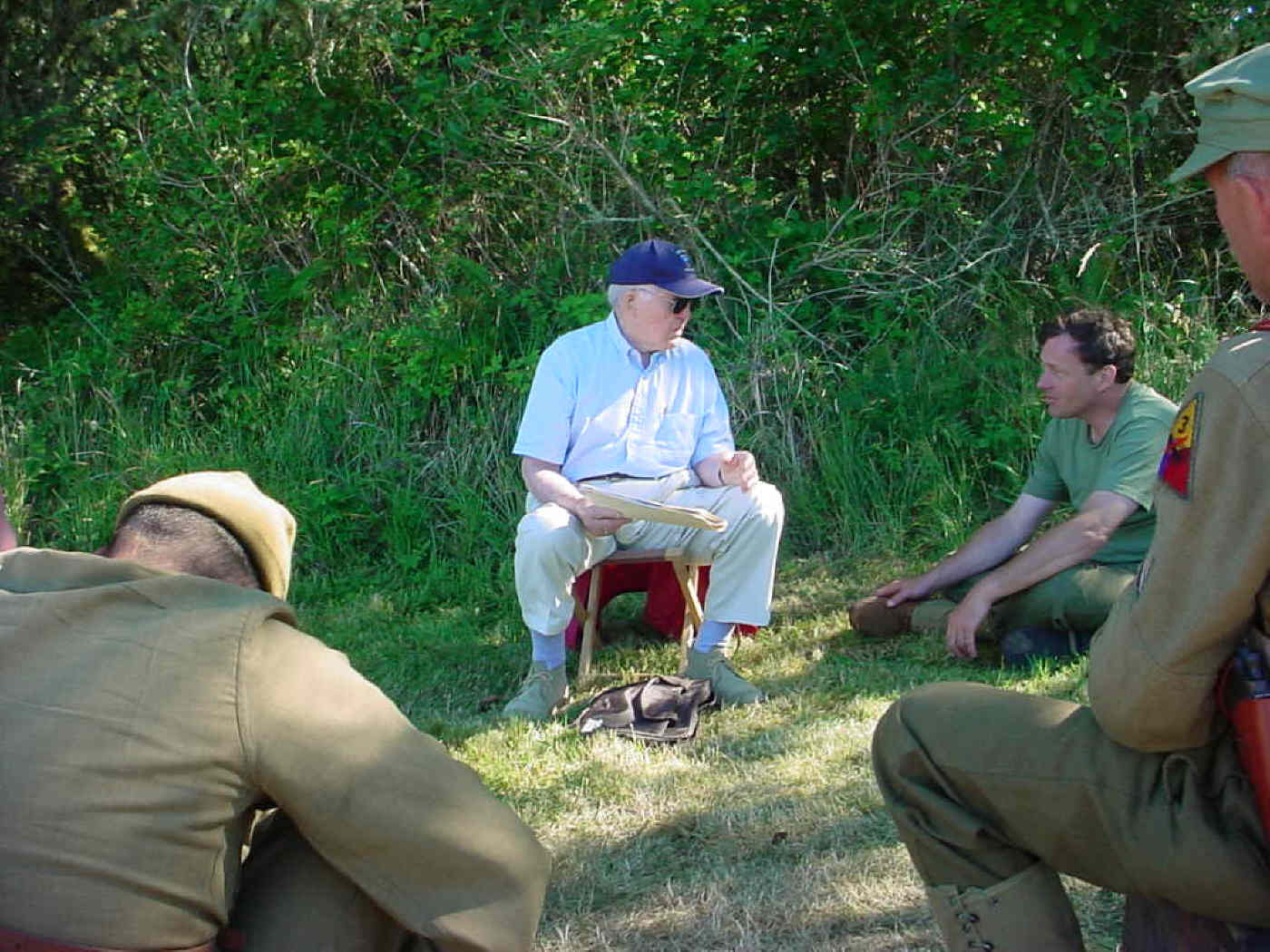 History Class - Jim shared his experiences and patiently answered our questions.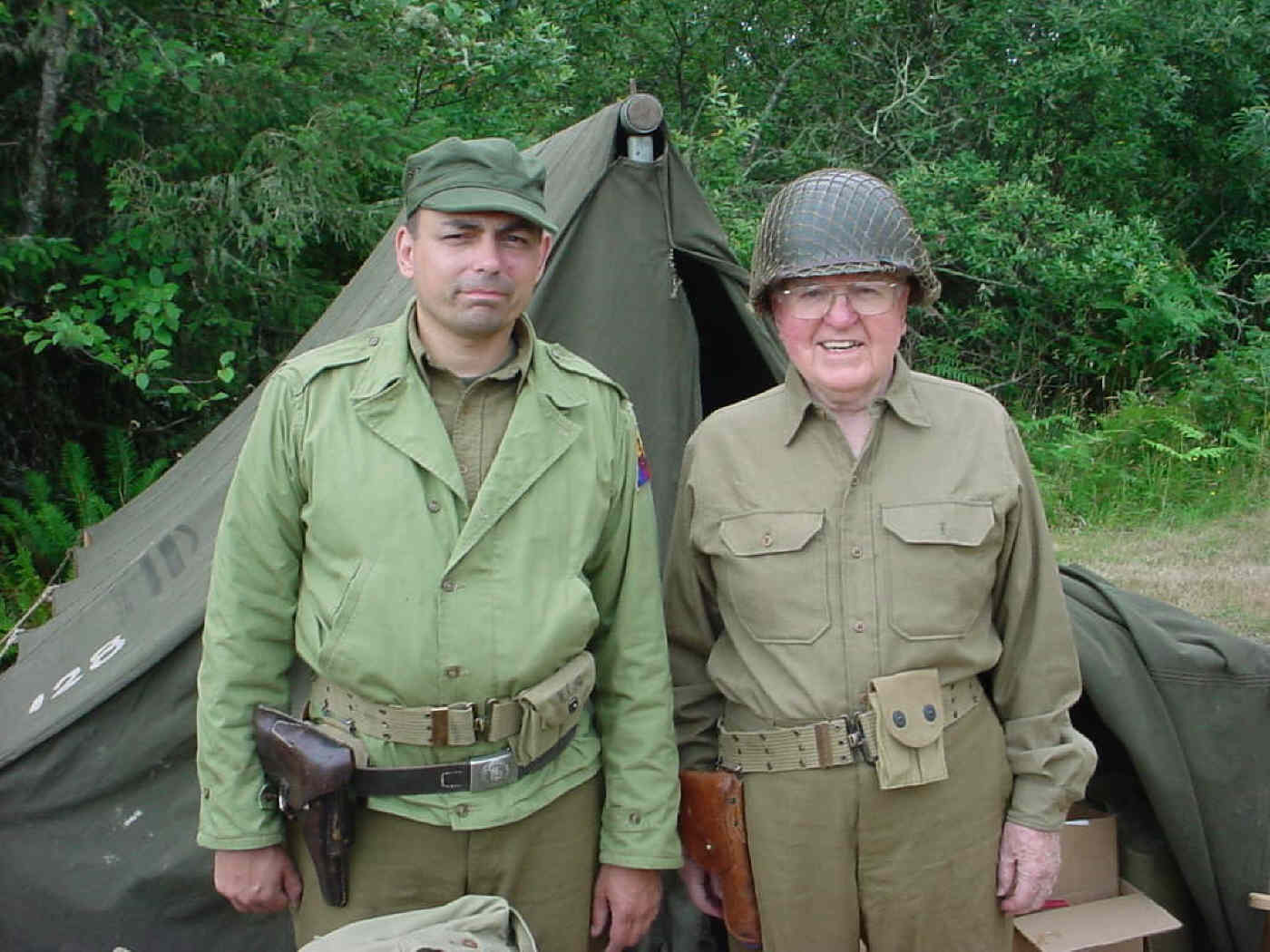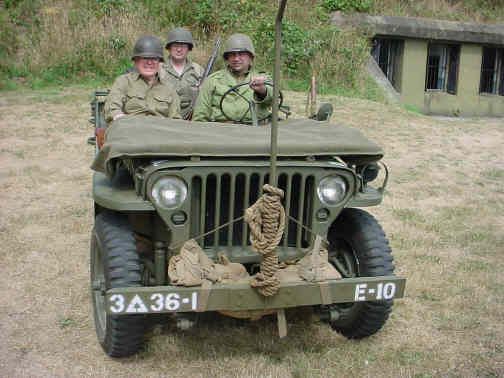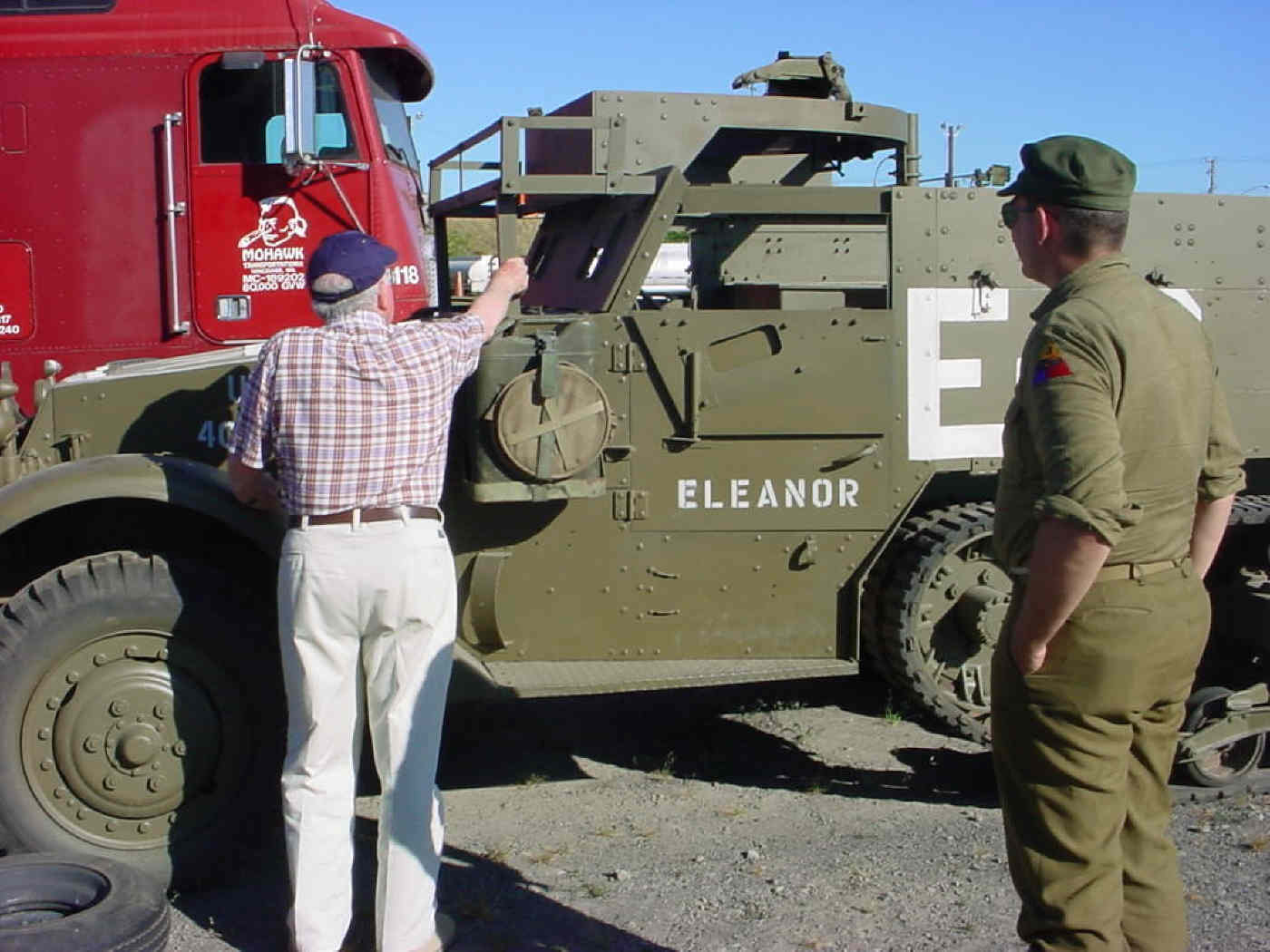 One of the unit halftracks has been painted and modified to resemble the halftrack that Jim's squad used in WWII.  The number E-12 signifies E Company, 1st Platoon, 2nd Squad, and is nicknamed Eleanor.