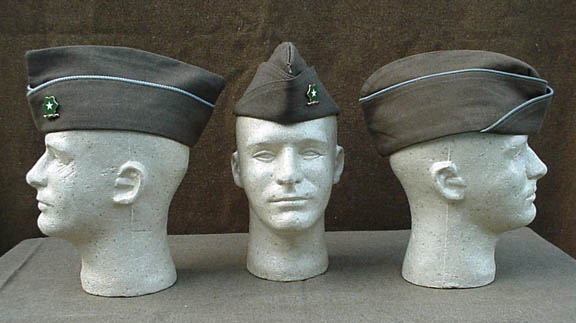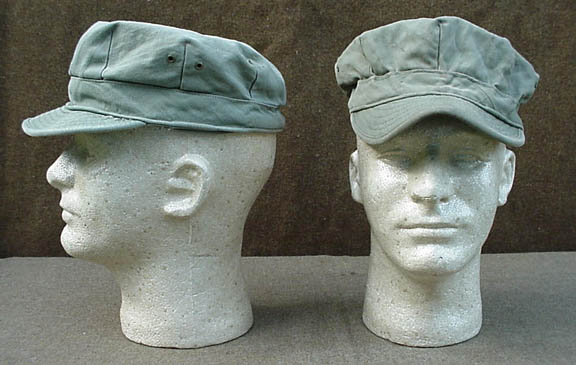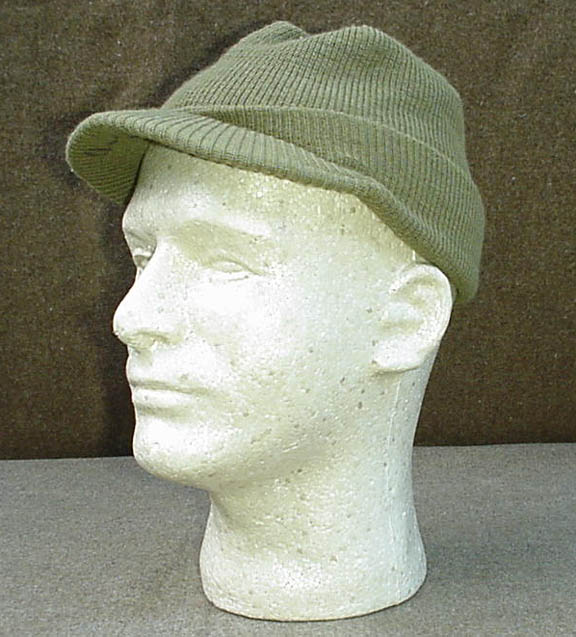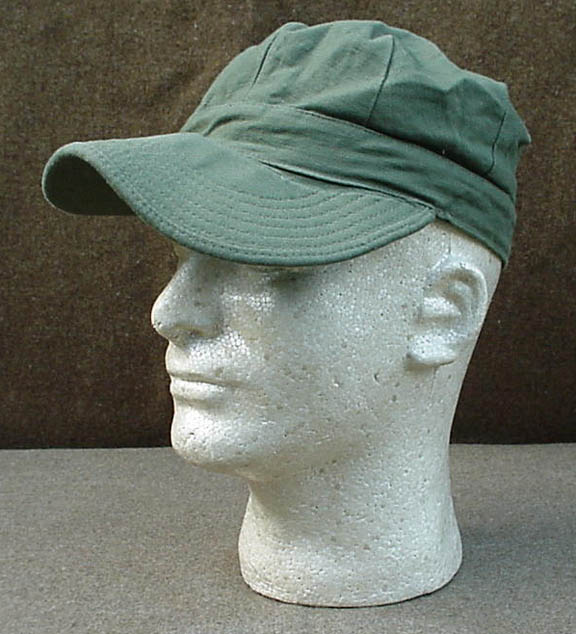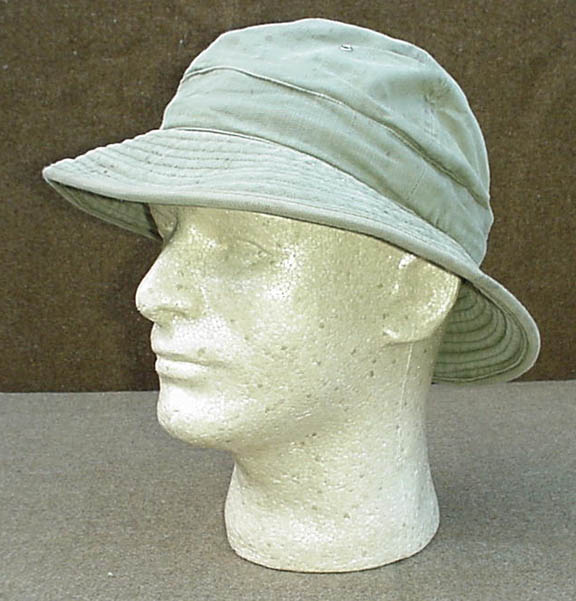 Cap, Garrison, OD. The cap illustrated at the left is the later square corner style. It was easier to manufacture and used less material than the rounded corner versions shown in the middle and at the right. Examples of the round corner style, normally thought of as early war, have been found with 1944 manufacture dates. The two outside caps have infantry blue piping, while the center one is plain and therefore suitable for wear by all branches. The square corner style can also be found without piping. This cap is often called the "overseas cap" as well as some less flattering names.

Cap, Herringbone Twill, M-1941 ("short-bill HBT cap"). Worn as a fatigue or utility cap.

Cap, Wool, Knit, M-1941. Often called the "Jeep cap."

Cap, Herringbone Twill, M-1944 or M-1945 ("long-bill HBT cap.") Construction is virtually identical to the "short-bill" except the bill is longer. Note: This cap is post-war and the material is not HBT. Shown for illustration only.

Helmet, Combat, Winter. Issued to armored vehicle crewmen. Not generally very popular with the infantry.

Nicknamed the "Daisy Mae" hat after the character in the cartoon strip "Li'l Abner." This was a fatigue hat, and was seldom found in combat areas in the ETO.